La nostra storia continua…
…dal 1916, quattro generazioni di macellai alla ricerca della qualità
A Canale d'Alba, sulle splendide colline del Roero, e a Tetti di Rivoli, a soli 15 km dalla macelleria, abbiamo scelto i nostri allevatori principali Luigi Rabino e Giovanni Bardo. Per dar vita a una filiera corta e a una carne sostenibile!
Testa dal 1916 è la Macelleria di Tendenza di Torino, un vero e proprio tempio della carne dedicato ai cultori dell'eccellenza in cucina.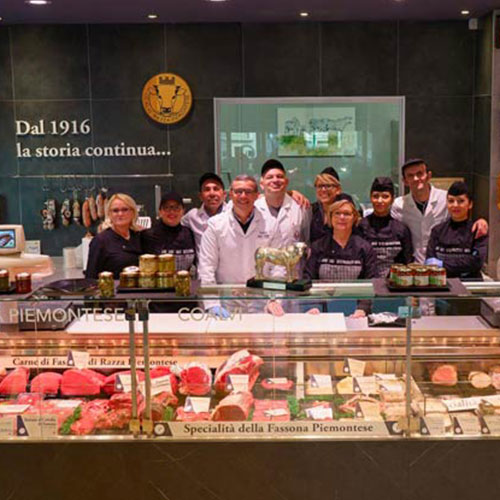 La carne di Fassone di pura Razza Piemontese, valorizzata ai massimi livelli. A partire dai metodi di allevamento fino all'antica arte della macelleria, tramandata dal 1916.
Formaggi pregiati e di altissima qualità della tradizione locale e non solo
Piatti gastronomici artigianali studiati per valorizzare l'eccellenza delle materie prime e assicurare un pasto di classe anche a chi ha meno tempo per cucinare.
We don't just cook we thread you to delicacies. Experience different meals and add flavor to your life.
Taking inspiration from the country's ancient cooking methods and spice combinations, Vonaco Hotels celebrate the country's historical cuisine and serves timeless delicacies from different regions.
Excepteur sint occaecat cupidatat non proident, sunt in culpa qui officia deserunt mollit.
A regional restaurant nestled downtown in the beautiful and quaint village
From traditional flavours influenced by local culture to gastronomic delights that trot the world, we have always raised the standard of hospitality through Responsible Luxury.
Experience the award-winning kitchens led by expert chefs and culinarians.
JOSEFINE HOELLER /
founder
"Qualità, servizio e prezzo ! Siete il Top del Top ! Grazie sempre per la vostra cortesia."
Caterina R.
Facebook
"Prodotti di qualità, personale cortese e professionale... è diventata ufficialmente la nostra macelleria di fiducia..."
Alex D.
Facebook